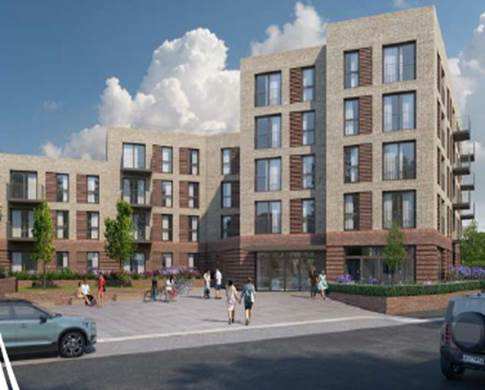 Eutopia Homes, Exeter Gateway
Investment: £2.1m Units: 51 Build to Rent Apartments
Region: The South West
Sector: All
Size: 50-150 homes
Type: All
Housing Growth Partnership has invested £2.1m alongside Eutopia Homes in a Build to Rent development in Exeter.  The scheme, 'Exeter Gateway', is HGP's first investment alongside Eutopia and its first in the BTR sector and is set to deliver 51 units, including 10 affordable, comprising a mix of 1, 2 and 3 bed units over a maximum of 5 storeys.
Scott Hammond – CEO of Eutopia Homes commented "HGP's investment into the emerging BTR sector is great news for the industry. Exeter Gateway offers great rental prospects for professionals who face limited opportunities to rent well designed apartments. As part of the development, we will be offering 20% of the units for key workers at a discounted market rent – the first such offering in the City"
John McKeon, Investment Director of HGP commented: '"We are delighted to be supporting our first Build to Rent Scheme alongside Eutopia.  Scott and the team at Eutopia have a strong track record of delivery in the BTR sector and the Exeter scheme represents an excellent opportunity for HGP's entrance into this burgeoning sector of the market".