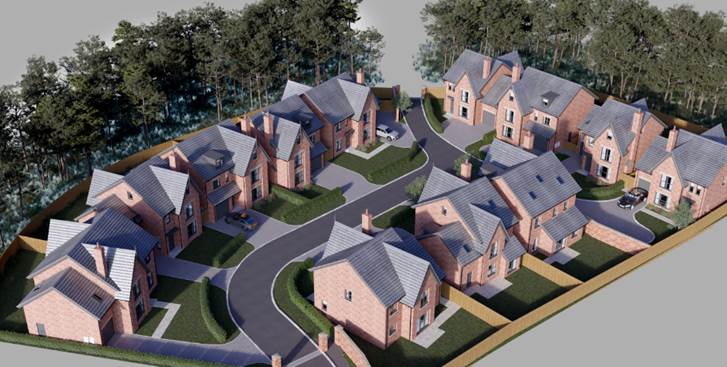 Mansion House Group, Sandbach
Investment £1.0m | 12 Homes
Region: The North West and Northern Ireland
Sector: All
Size: 0-50 homes
Type: All
HGP has invested £1.0m alongside Mansion House Group ('MHG') to deliver 12 new homes in the historic market town of Sandbach, Cheshire.  The investment will help create an exclusive development of high quality 4 and 5 bedroom family homes.
This represents HGP's first project with MHG, an experienced multi-disciplined property developer based in Altrincham.
John McKeon of HGP commented 'We are pleased to make our first investment with Richard and the team at Mansion House on this attractive site in Sandbach.  Mansion House are an experienced operator with ambitions of growing their residential output over the coming years and we look forward to supporting them on that journey'.