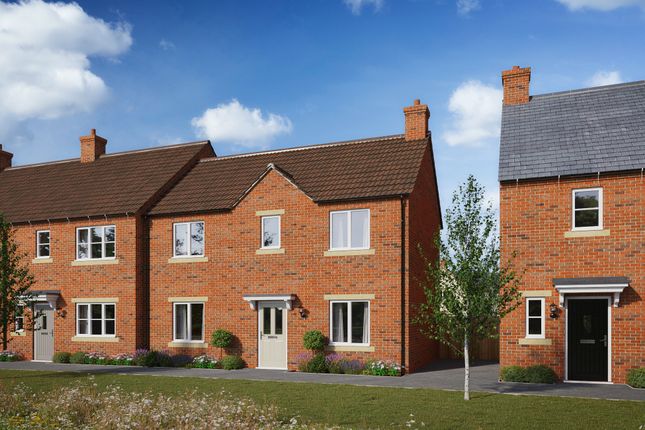 Northdale Park, Raunds
Investment £2.4m | No. of homes: 216
Region: The Midlands and Wales
Sector: All
Size: 150+ homes
Type: All
HGP has partnered with Bowbridge Homes and Snowdon Homes to deliver a 216 unit development in the Northamptonshire town of Raunds. At 216 units this is HGP's largest scheme to date. The site has a diverse product mix ranging from 2 to 5 bedroom houses and the majority of the homes will appeal to first time buyers and local families. More information about the development is available on the Bowbridge Homes website.
By partnering with HGP, Bowbridge Homes and Snowdon Homes are able to efficiently deploy their capital; reducing the amount of equity they needed to commit to the Raunds development which subsequently allowed them to retain additional funds in their business to bring forward additional schemes from their pipeline. Bowbridge Homes and Snowdon Homes are looking to develop into regional sized housebuilders in the coming years and HGP's involvement will support them on this journey.
Arnaud de Blay, Investment Director:
"I am delighted to partner with Bowbridge Homes and Snowdon Homes to deliver 216 new homes in the village of Raunds, Northampton. Both Bowbridge and Snowdon have a strong and collaborative management team that have established a strong reputation for building excellent homes in and around Northamptonshire. The Northdale Park development represents our first scheme together and I hope many will follow, as both firms continue on their growth path to becoming a high quality regional housebuilder."
Oliver Purday, Managing Director, Bowbridge Homes
"HGP's support with our Northdale Park development in Raunds has allowed us to continue with our growth aspirations and purchase our largest scheme to date.  As well as providing significant funding for the scheme, we have valued their knowledge and expertise in construction, development funding and deal structuring. Over the past 12 months, we have built a great relationship with the Midlands team and have found them to be a valued development partner.  HGP is a strong strategic fit for our business and their approach and offering aligns well to our growth aspirations. I am sure therefore that we will continue to work together in the future." 
If you're involved in housebuilding or development we'd love to speak to you, please send us an email at info@housinggrowth.com to get in touch.