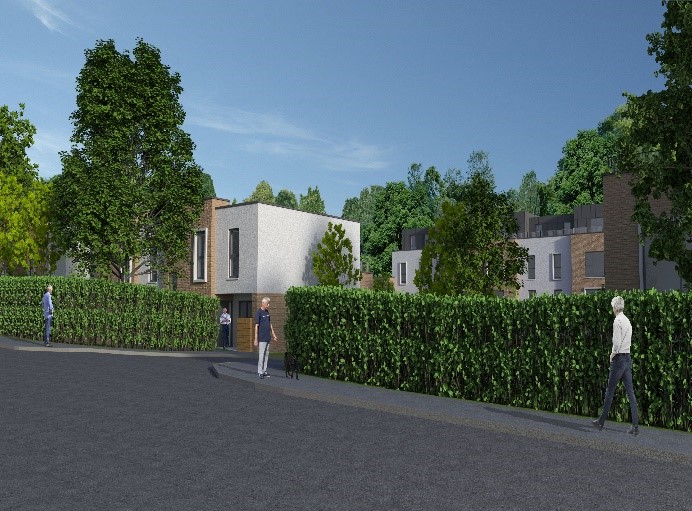 Cruden Homes, Barnton, Edinburgh
Investment £2.7m | 48 Homes
Region: Scotland
Sector: All
Size: 50-150 homes
Type: All
HGP invested £2.7m to support Cruden Homes in the development of a 48 unit premium private for sale scheme in Edinburgh.
Cruden are a well-established and award winning operator and brand in Scotland, active across several sectors including private residential, affordable housing, retirement/later living and PRS/BTR. HGP has a long standing relationship with Cruden having supported the business on delivery of two large family housing sites in East Lothian to date.
The Barnton site enjoys a fantastic micro location, positioned in an attractive setting on the boundary of the Royal Burgess Golf Club and is well located for travelling into Edinburgh city centre. Cruden will deliver 44 apartments and 4 townhouses. The properties will be built to a high specification including a fully electric utility model incorporating ground source heat pumps, along with high quality indoor and outdoor communal space.
The scheme is specifically designed for the over 55's market, which was an important consideration for the planners and the local community, which suffers from an undersupply of appropriate housing for this demographic